THE NEW BMW EYEWEAR COLLECTION
The BMW eyewear collection instills in its new accessories all the elegance and precision of the details that have always characterized the style of the German automobile brand.
The BMW styles are inspired by three concepts that recall several exclusive elements of the cars: beam, which echoes the headlight design of the BMW M5 into the lasered detail on the temple; lines, which reproduces the side fender of the new BMW Series 5 as a contoured trim on t$he temples; and urban, where the geometric shapes of the frame fronts and volumes of the temples are inspired by the aerodynamic angles and lines of the new BMW models.
The exclusive optical frames in titanium stand out for the high quality of the materials and the luxe details that make them icons of style and elegance. The propeller logo, the classy lanes on the temples, and the essential charm of the finishes are unmistakable elements of this particularly sleek line.
The refined, modern, and sophisticated sunglasses feature Vi/ON lenses that are suitable for driving, protecting against glare and providing a sharp, clear view of the LCD screens inside the car.  
The BMW M Motorsport line is inspired by the racing world. The styles echo the dynamic lines characterizing the Bavarian race cars and the frames reflect the brand's passion for sports and extreme attention to detail. A pursuit for perfection, lightness, and iconic elements like the colorful racing stripes of the M Motorsport series are the soul of this line.
Polarized lenses add uncompromised value to these frames dedicated to the young and enthusiastic community of BMW fans.
BMW M MOTORSPORT SUNGLASSES COLLECTION:
BS0016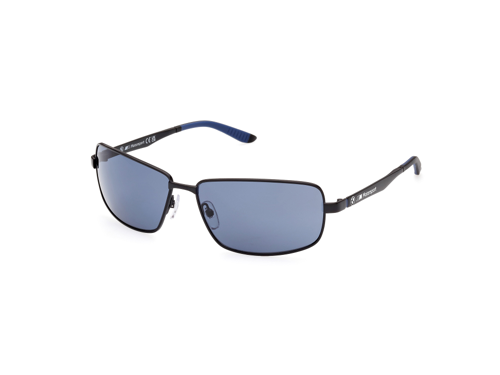 A metal frame with a nineties silhouette. This unisex frame is characterized by ultra-thin, lightweight temples. The injected plastic temple tips decorated with the elegant BMW M Motorsport logo ensure comfort and a great fit. The frame also comes with polarized lenses.
BS0023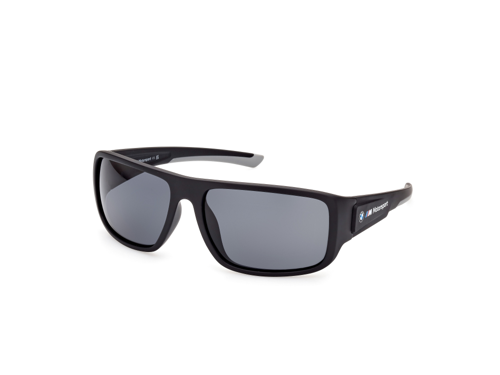 BS0028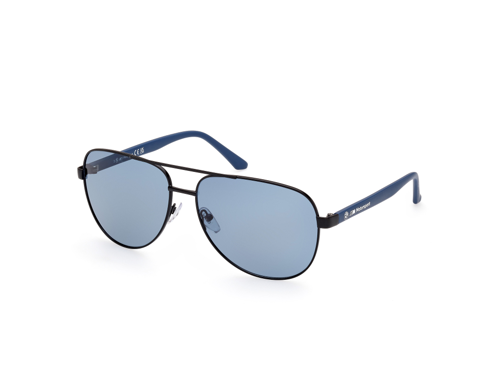 Masculine wraparound style with a rectangular front and bold temples. The modern sporty frame has a colorful rubber detail on the temple tips. The sunglasses have polarized lenses in several colors.
BS0031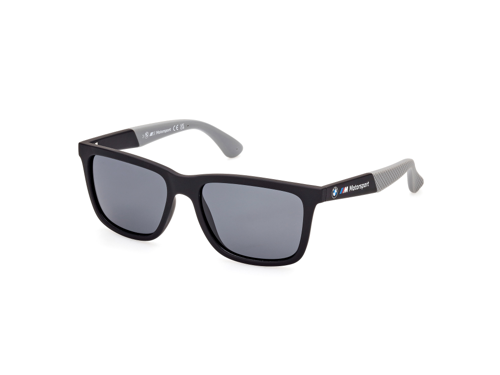 A fresh, flexible square frame with a cool, sporty look. The bold temples are characterized by the two-tone layer and the BMW M Motorsport logo.
BS0032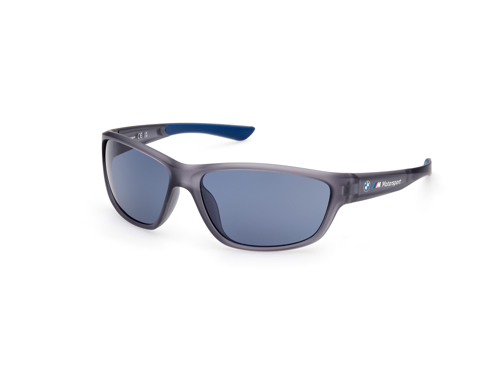 A wraparound unisex style with bold, straight temples for a sporty look. The TR90 Injected frame has a square front and colorful rubber detail on the temple tips. Several versions have polarized lenses.