Bigger and Better, the New 10 Gallon Cooler is the Ultimate Adventure Buddy
BOTE, the leading innovator in water lifestyle products, today announces the newest addition to their hardshell cooler line - the KULA 10. Boasting an impressive capacity of 10 gallons, the KULA 10 sets a new standard for size and functionality.
Expanding the KULA series, the KULA 10 joins its predecessors, the KULA 5 and KULA 2.5, as the largest cooler in the lineup to date. This substantial upgrade ensures that outdoor enthusiasts have ample space to store their provisions for extended journeys. Like the KULA 2.5 and 5, the KULA 10 is certified gator proof by the Gator Proof Alliance.
One of the standout features of the KULA 10 is its inclusion of two MAGNEPOD™ attachment points, specially designed to accommodate magnetic accessories. These attachment points provide a convenient and secure way to affix magnetic accessories such as the MAGNEBoom waterproof speakers and MAGNEPOD™ drinkware.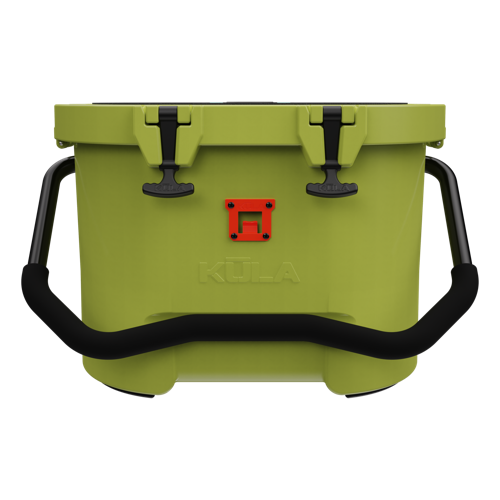 Additionally, the KULA 10 is fully compatible with a brand-new accessory kit. This kit includes essential items such as an ice pack, basket, and cutting board. With these additional accessories, users can enhance their cooler's versatility and optimize their outdoor dining and beverage storage options.
Tough as nails, the KULA 10 was designed to withstand all adventures - gators included. In fact, the KULA is the only product certified gator proof by the Gator Proof Alliance (GPA). Whether embarking on a thrilling outdoor adventure or planning a relaxing beach picnic, the KULA 10 is the ultimate companion to keep refreshments cool and spirits high.
https://cdn.iframe.ly/api/iframe?playerjs=1&url=https%3A%2F%2Fwww.youtube.com%2Fwatch%3Fv%3Dk53cMjUePDs&key=8fe6cdec03482ac31f27a6ae8ea2fb3f&img=1&v=1&app=1&lazy=1
The new KULA 10 is offered in 7 colorways: Olive, Graphite, Citron, Bug Slinger Steel Blue, Seafoam, Sedona, and Yellow.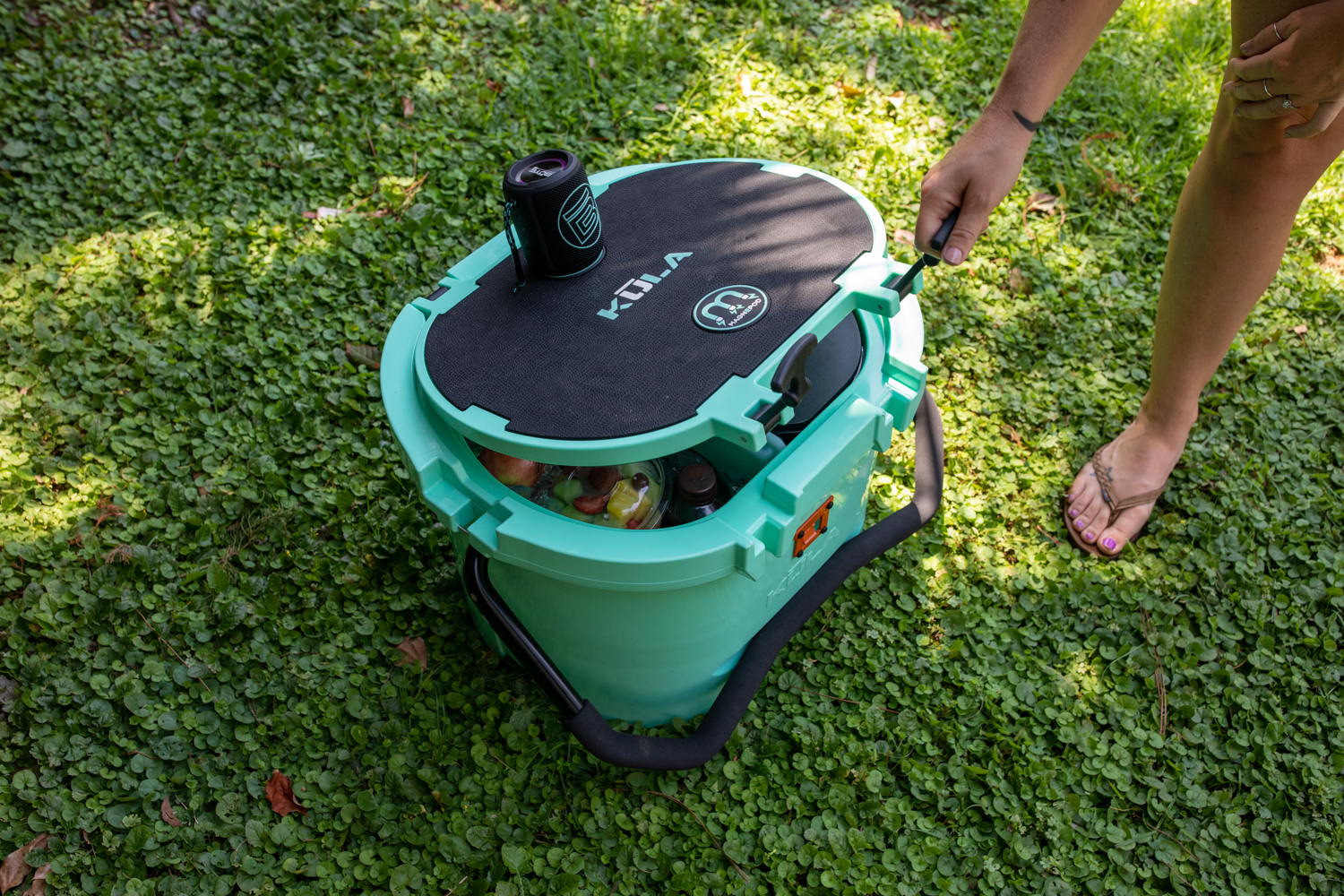 KULA 10 Features:
Gatorshell Construction- Roto-molded plastic construction that led the Gator Proof Alliance (GPA) to certify these as "Gator Proof." Tough enough for you to sit, stand, jump, or hit with a sledge hammer. Food grade plastic - just because it's tough doesn't mean it isn't soft enough for your food.
Insulation - BOTE conducted extensive cold testing on the KULA in various conditions and found that it consistently outperforms in retaining ice, even in hot weather. To enhance its strength, insulation is injected into the KULA after the Gatorshell construction.
Convenient Carry Handle: The KULA features a sturdy and comfortable carry handle, making it easy to transport to picnics, campsites, fishing trips, or any other outdoor gathering.
Bottle Jaws -An integrated stainless steel bottle opener, ensuring that you always have a convenient tool on hand. Because let's face it, every cooler should have a built-in bottle opener.
Sticky Feet - Equipped with sticky rubber feet, the KULA stays in place without sliding around, providing stability for various uses. It can serve as a step stool, sitting stool, or even a casting platform, making it versatile for different activities.
KULA 10 Specs:
INNER DIMENSIONS: 16.7″ W × 13.2″ L × 12.2″ D
OUTER DIMENSIONS: 23.8″ W × 15.3″ L × 18.6″ D
WEIGHT: 23 LBS
VOLUME: 10 GAL
---
KULA 10 Accessory Kit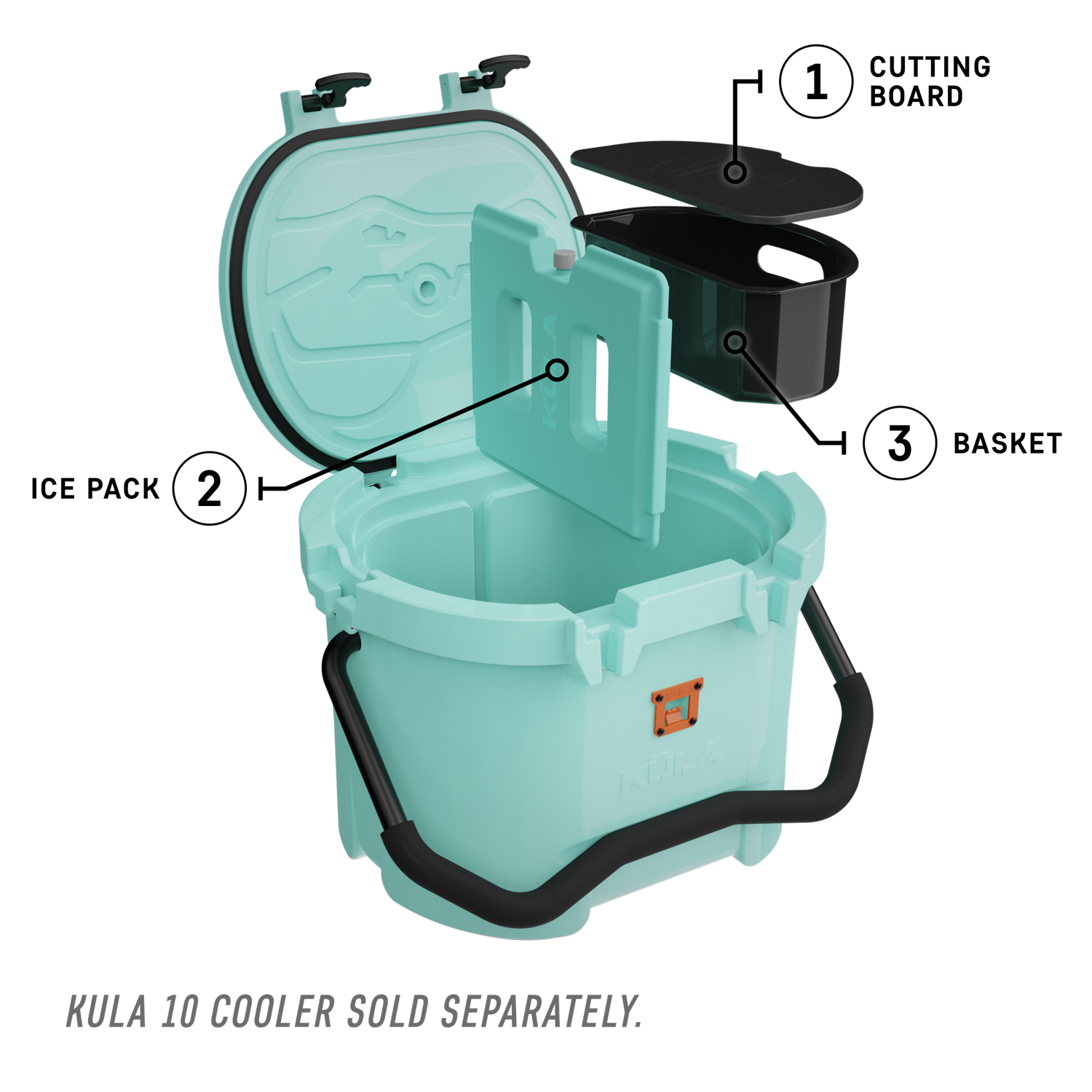 KULA 10 Accessory Kit Includes:
One (1) Ice Pack
One (1) Storage Basket
One (1) Cutting Board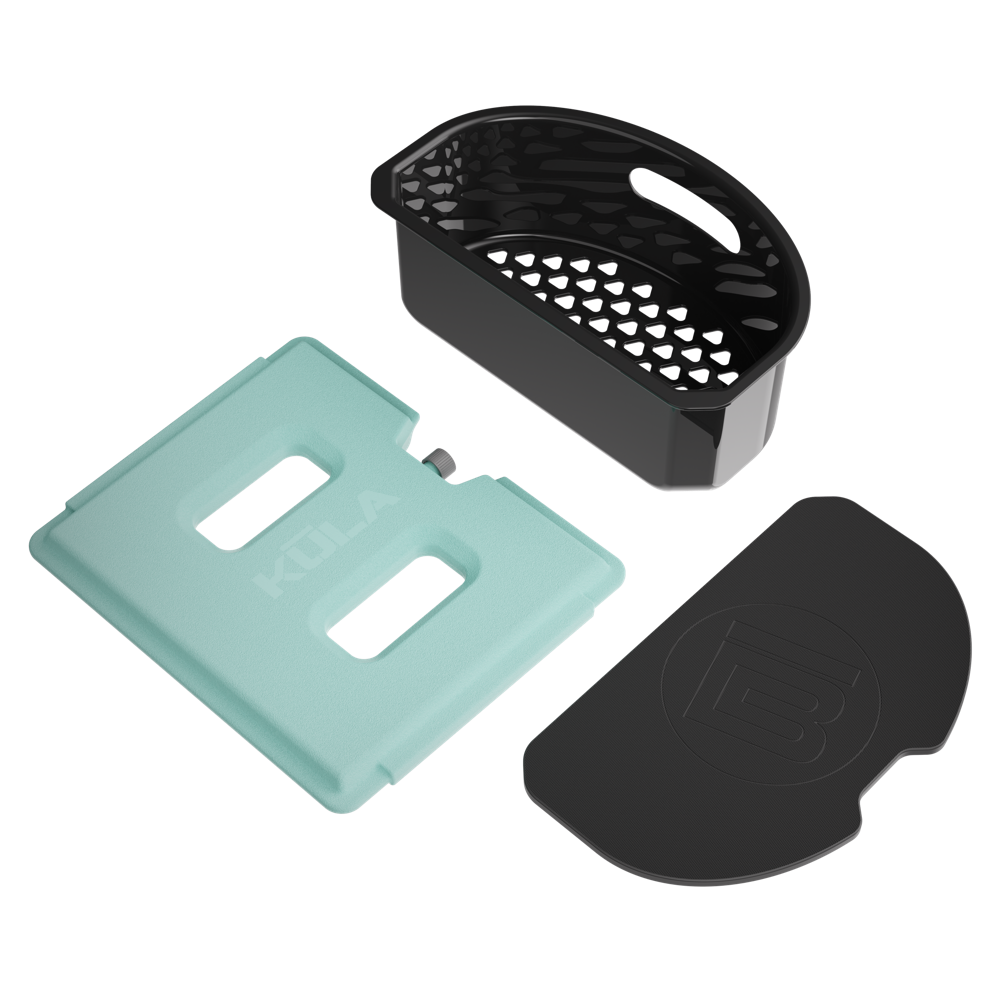 ---