It's not what you know…
'..But who you know' that makes the difference…This old adage is still true, and when it comes to high-tech safety gear like mountain bike helmets, there's no place for guesswork, or pride – making a sub-par product in this category (and getting it wrong) can have far-reaching and potentially disastrous consequences. That's why when ION wanted a class-leading pair of new MTB helmets for their line, they chose to partner with experts. The ION design team connected with the development team at helmet makers MET and soon, utilizing MET's 30-year history of making class-leading helmets, a full collaboration was in progress. 'Mission Complete' is the tag line given to their new pairing of helmets the Traze and the Scrub. The Scrub is a composite fiberglass shell World Cup DH and EWS Enduro ready full-face, while the Traze is a deep-sill open-face helmet in the modern trail bike style. Both are really handsome designs and both share a design philosophy that draws both from the MET heritage, especially that of their gravity orientated BlueGrass line, while also playing to the design ethos that already underpins the ION brand. The result is a pair of helmets that are actually instantly recognizable, which when you consider that all helmets have to be pretty much the same shape in order to fulfill their basic function, is quite an achievement.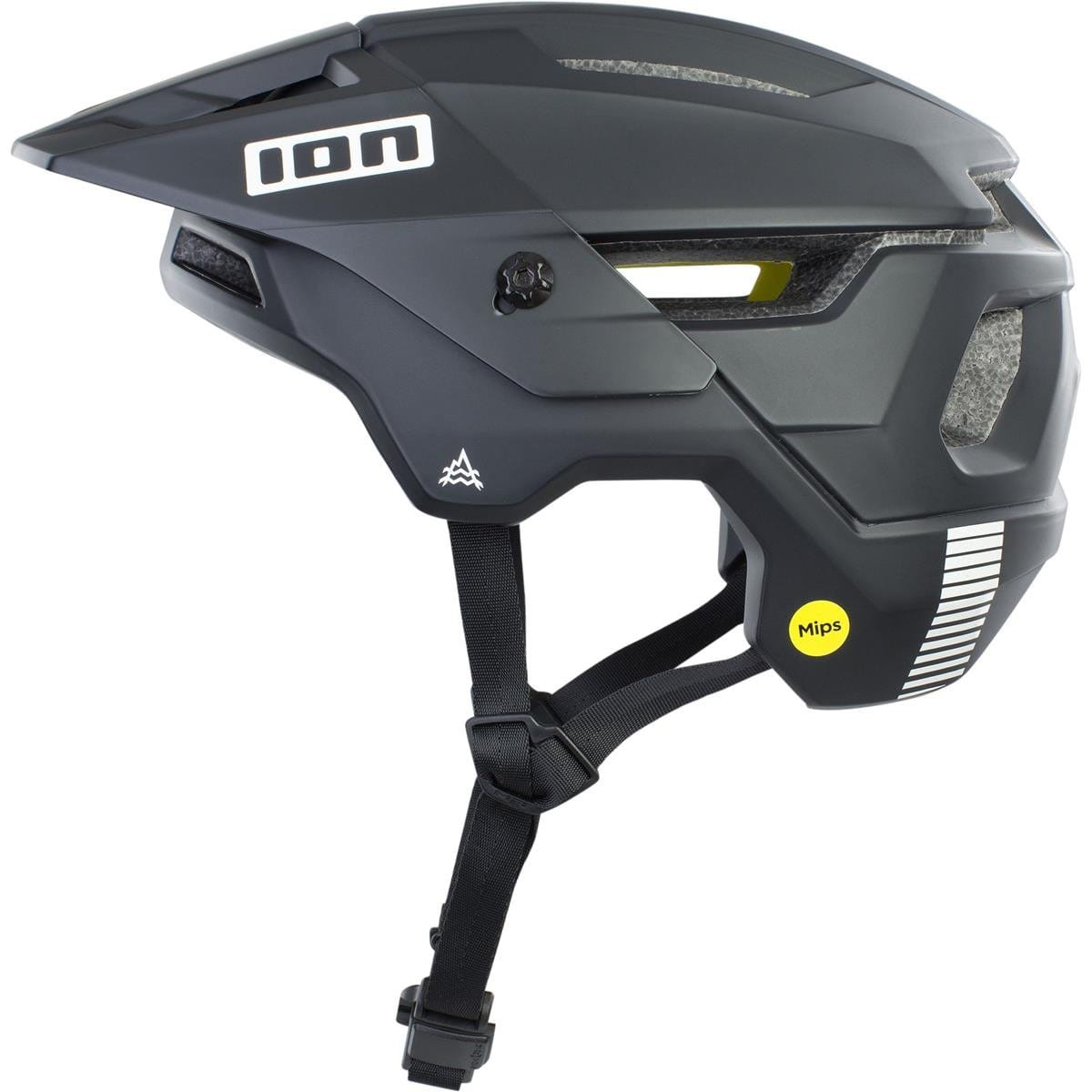 Both helmets feature the Swedish MIPS slip-impact protection system, which helps to reduce the likelihood of brain injury in a crash scenario by allowing controlled rotation of the head inside the helmet – effectively increasing the time the head is in motion and allowing it to use that time to slow to a point where the brain is less likely to impact the inside of the skull. Like much of the tech in this month's stories – it's the hidden issues and the hidden tech that does the talking. Fidlock magnetic buckles, quick-release visors, MET's own dial-in fit adjusters and class-leading ventilation, all mean that you're able to keep your cool and concentrate on hitting those party lines.